Maw krr angim oel fìtrrpxeyve tok tsengit a fko tsun tsive'a ayrelit ulte tìng nari ayrelur arusikx alu Tuté ateyr-na-herwì sì taronyu. Lu spuwina vur a sute peng evengur krra fo kä fte hivahaw. Kxawm fraporu smon fìvur slä fìalo fkol ngolop vurit alahe. Steng, slä keteng nìwotx.
Vur a smon suteru lu fyin, slä ayrel arusikx fkol ngolop fa vur letsim a mesmukan alu Grimm pamrel soli. Nga tsun rivun fìtsenge sutanit ahì'i alu *dwarfs, fkxenit atxumnga' alu *poisoned apple, sì kop ayvrrtepit lena'rìng, ewllit a tsawlslu mì Eywa'eveng, ayelfì, ayspxamit a lu poru nari sì lahea ewllit sì aywiräti.
Vrrtep leutral
Tuté ateyr-na-herwì lu 'ite eyktana. Krra peyä sa'nok terkup, eyktan muntxa si tutéru alahe, slä poel tspang pot ye'rìn ulte spe'e Tutéti ateyr-na-herwì. Mipa eyktate lu kawng, poe new livu 'ewan si sevin frakrr ulte munge sneyä tìlorit ftu 'ewana evenge.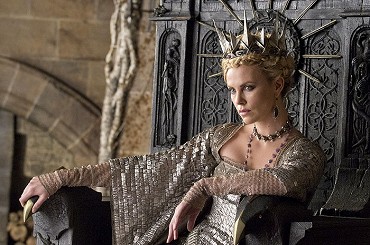 Eyktate akawng
Krra Tuté ateyr-na-herwì slu fyeyntu, eyktate new tspivang pot nìteng fte slivu ketsukterkup ulte 'ewan tì'i'avay krrä.
Slä Tuté ateyr-na-herwì hifwo ne Na'rìng Alayon. Eyktatel fpe' Taronyuti fte stivä'nì pot ulte mivunge ne'ìm.
Tuté ateyr-na-herwì sì taronyu
Pol run pot, slä srung si poeru wä eyktate. Mefol ultxarun sutanit ahì'i ('awpo a fokip lam oeru teng na 'awa tutan ahì'i a ta "
Eyktan aypawzekwäyä
" alu Gimli) a spe'e mefot.
Slä fol run futa Tuté ateyr-na-herwì tsun zivong atkxeti (krra teyra yerikìl hu ayvul a mì re'o 'ärìp re'oti sneyä (tsakrr plltxe eykyu suteyä ahì'i san ...Poe nì'awtu lu tìrey ulte tsun zivong fìatxkxe. Poe lu mal...) )
Pehem nong? Txo livu ayngaru skxom, tìng nari! Lu txansana ayrel arusikx ulte oeru sunu.
Aylì'u angawnop:
eyktate - woman leader, queen
elfì - elf, small person with sharp ears
Eyktan aypawzekwäyä - Lord of Rings
Txo nivew tsive'a ayrelit nì'ul,
kä fìtsenge
.